Hands-On With The Bergara Premier Mountain Rifle In 6.5 Creedmoor: The Most Accurate Factory Rifle I've Fielded
by Jason Vincent | Dec 7, 2018 | FIREARMS, RIFLES, SHOOTING | 0 comments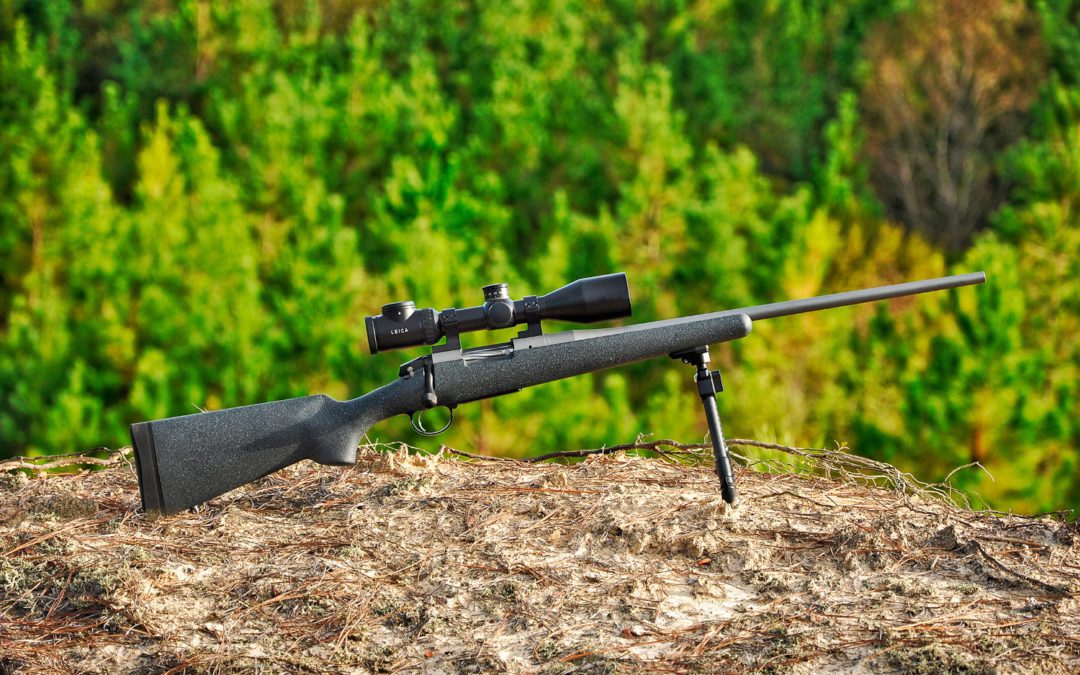 When my first 3-shot group with a brand-new rifle measures a quarter of an inch, it immediately has my undivided attention. Add to this that the rifle in question is billed as a mountain rifle and I quickly go into Planet of the Apes mode…tilting my head as I look at it and slapping at it with my hands while I make further examinations. It's just not normal.
My first real experience with Bergara came this past summer when Swarovski invited me to K&M Precision in Tennessee for a weekend of shooting with their latest Kahles offerings, all of which were mounted atop Bergara rifles of various types. Present were Bergara's tactical rifles, hunting rifles, and their hybrid rifle that's selling like crazy, the Bergara HMR rifle. We pretty much roasted the barrels on these guns doing some high-volume long-range shooting, but they didn't seem to mind. They were all VERY accurate.
While on the trip to Tennessee I befriended Bergara's CEO, Nate Treadaway, and one of their Swiss Army Knife employees, a former SEAL sniper named Davis Boice. I picked their brains about the Bergara brand and quickly realized that any rifle company operating in the same price range as the Bergara offerings better watch their backs. You see, Bergara hasn't tried to reinvent any wheels with their rifles, they've just made the wheel a hell of a lot better and they've figured out how to do it very efficiently. Add to this a very likeable and knowledgeable support team on their service side and its that deadly one-two punch that makes a brand highly successful.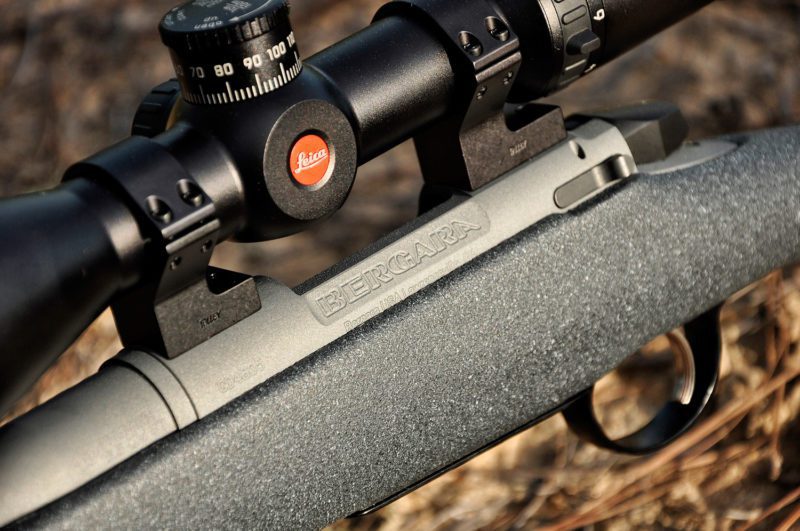 The Bergara Premier Series Mountain Rifle is the end result of a company who cut their teeth making custom barrels and then decided to develop a semi-custom line using the footprint from a Remington 700 action. From there they made improvements like a floating bolt head (more square lock up), a side bolt release, a fluted bolt and a third-party Triggertech adjustable trigger. They then cerakoted everything and dropped all of it into a carbon fiber stock with a nice hinged floor-plate. The result is a 6.2-pound tack-driver that's easy to hike with. By the way, the fit and finish is perfect.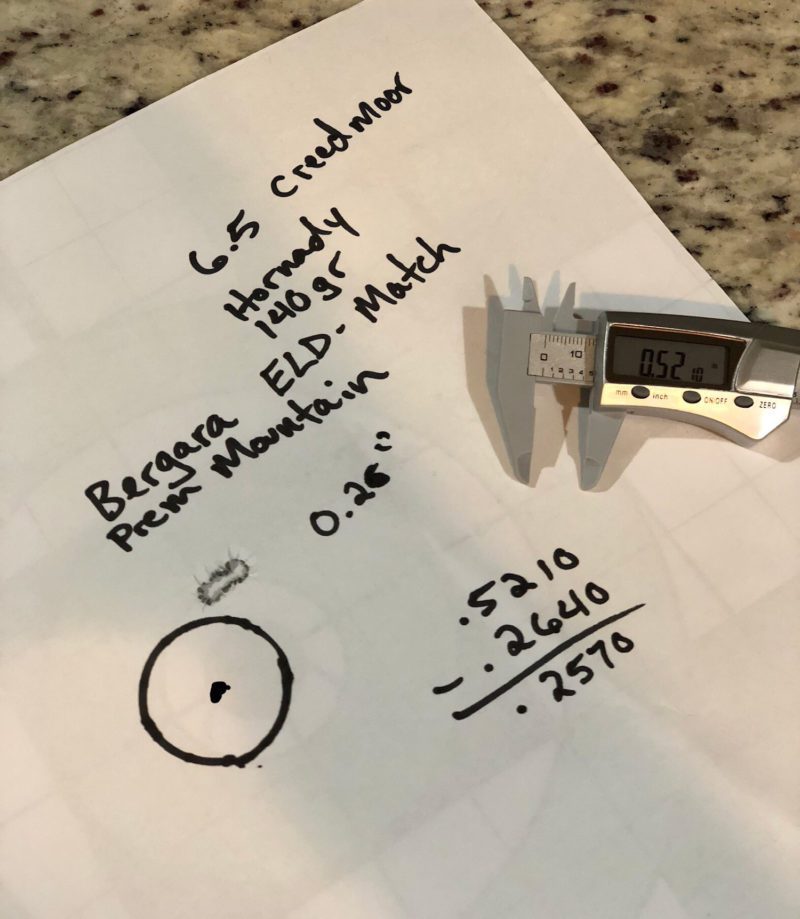 On the range I fired two fouling shots with the rifle to knock the 'new' out of the barrel just in case they cleaned everything after they test fired it. From sandbags my first three-shot group at 100 yds measured .257". The groups never got much bigger either which is a combination of an incredible rifle and something I must've eaten that day. Some days I shoot much better than others and I was having a really good day when I tested the Mountain Rifle. I was using Hornady 140gr ELD Match factory ammo, which has performed very well in every 6.5 Creedmoor I've tested it in. It was also all we shot on the K&M precision weekend.
Final thoughts:
I always feel like I have to find something negative about a rifle to let you guys know I'm not writing fluff. In the spirit of that, the only thing I can say about the Bergara is that the rifle's Model 700 footprint led me to bypass the manual, thinking I could use regular Model 700 spec bases and rings. Well, as it turns out, Bergara improved on this too and drilled the receiver to take the larger surface-area 8×40 base screws. So, what the heck, the rifle is perfect, and Talley makes bases and rings for it which is another huge bonus. The rifle has a real-world price of around $1900, parking it a little higher than most of your factory rifle offerings, but a far cry from a lot of the custom rifles it will out-perform.